After a few weeks of declines, jobless claims rose this week, coming in at 196K on a seasonally adjusted basis compared to forecasts of a more modest increase to 190K. Albeit higher, jobless claims remain at healthy levels, with this week marking the fourth in a row with a sub-200K reading.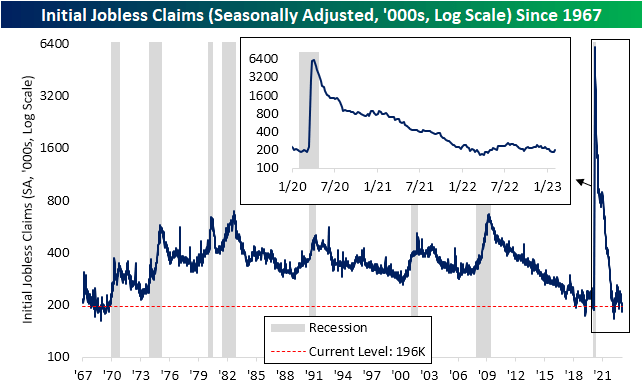 Before seasonal adjustments, claims are at a point of the year in which they tend to trend lower. As for the most recent reading, claims rose from 225K to 234K. As shown in the second chart below, while claims do tend to fall at this point of the year, the current week of the year (as well as next week) has been less consistent, with declines only around half the time. In other words, on a non-seasonally adjusted basis, claims have flattened out a bit and should continue to be watched, as that plateau is not necessarily going completely against usual seasonal patterns.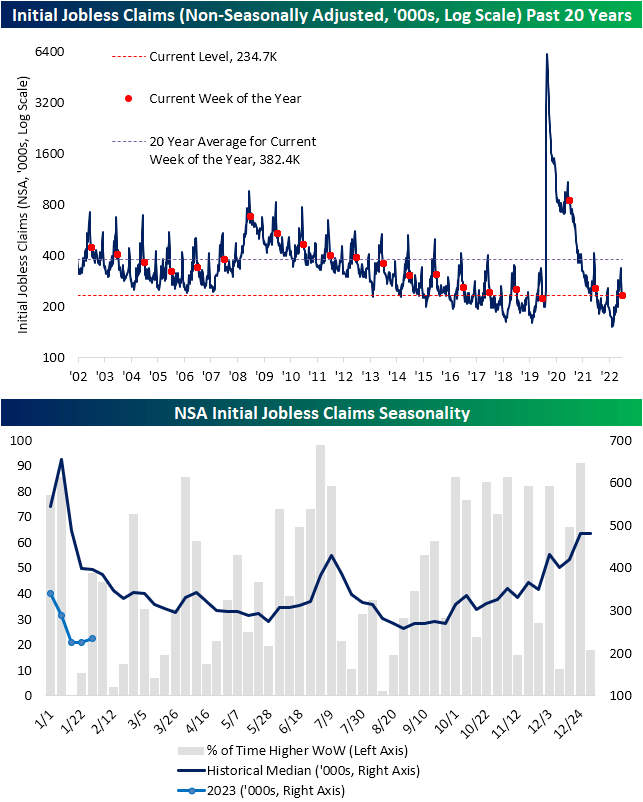 Continuing claims similarly rose by more than expected this week, reaching 1.688 million, the highest level in a little over a month.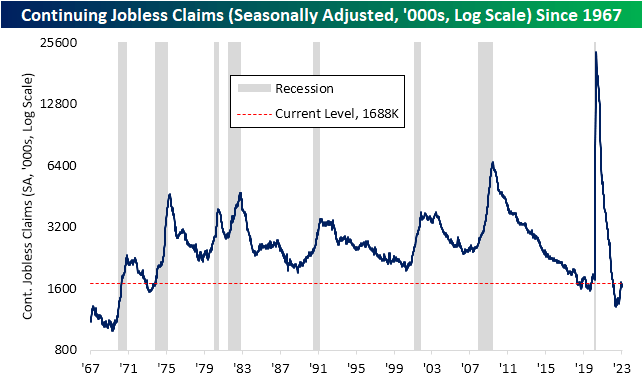 While both continuing and initial claims were higher this week, the past few months have generally seen a much more pronounced rise in the former than the latter. That marks a reversal from what was observed last year when initial claims were rising without continuing claims following suit. As a result of that move, the ratio of initial to continuing claims had surged well above what has historically been the norm, peaking in the summer. Fast forward to today, that ratio moved back below the low from early last spring to reach the lowest level since October 2020.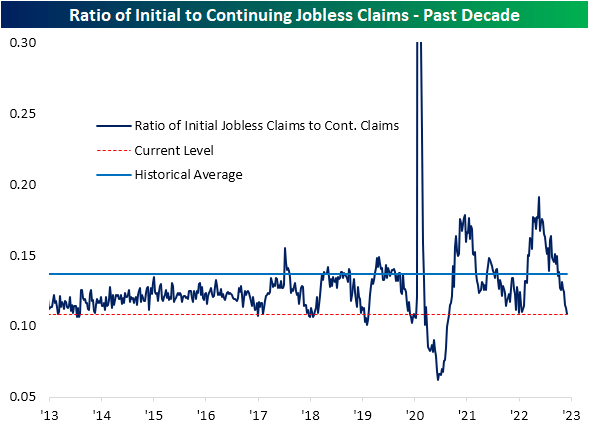 Editor's Note: The summary bullets for this article were chosen by Seeking Alpha editors.