The S&P 500 has seen some choppy price action heading out of 2022 and into 2023, and that has seemed to have sent shivers down the spines of investors. Only 20.5% of respondents to the weekly sentiment survey run by AAII reported as bullish this week. That is down from 26.5% last week and is just shy of the recent low of 20.3% from two weeks ago.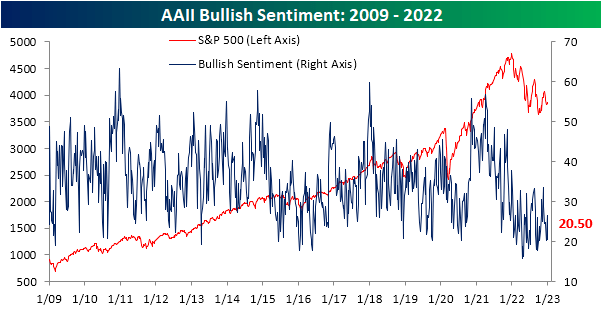 Although bullish sentiment dropped six percentage points week over week, there was not a shift to bearish sentiment as it also fell from 47.6% down to 42.0%. That is the lowest reading since December 8th.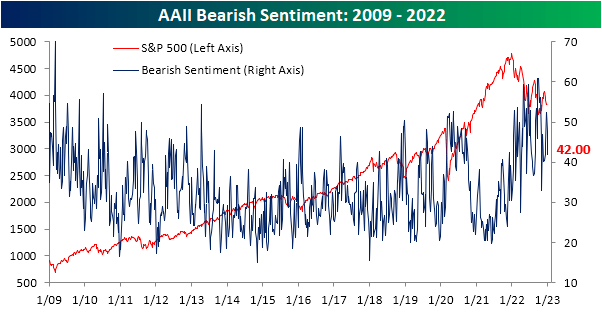 Given both bullish and bearish sentiment fell by similar amounts, the bull-bear spread moved down to -21.5, slightly below the previous week's reading of -21.1 and extending the record streak of negative bull-bear spread readings to 40 weeks.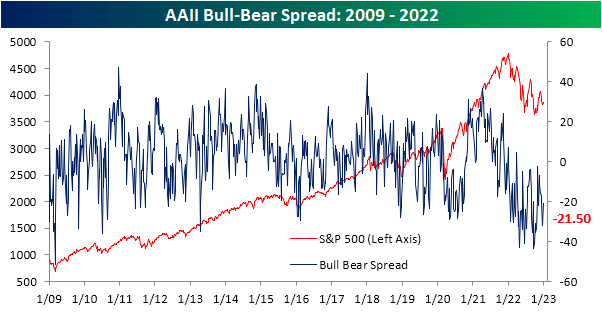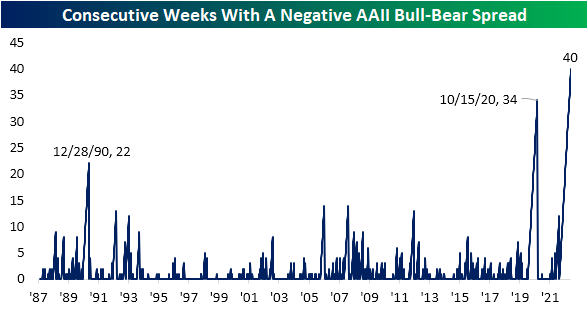 With both bullish and bearish sentiment falling, neutral sentiment surged to 37.5% which was the most elevated reading since the last week of March. Additionally, the 11.6 percentage point week-over-week increase was the largest since a 12.6 percentage point surge in July 2018.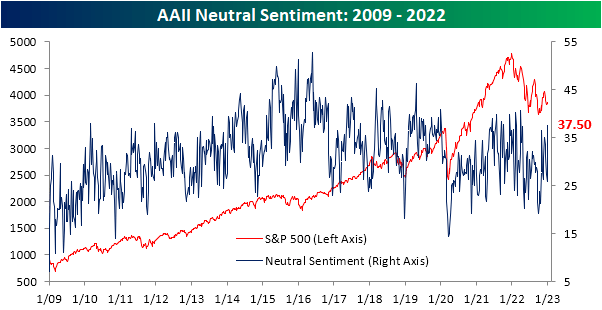 Although that may sound like an impressive and notable jump, historically double-digit increases in neutral sentiment in just one week have been followed by somewhat 'meh' returns. Both average and median performance are worse than the norm albeit the index has moved higher more than half the time one month to one year out.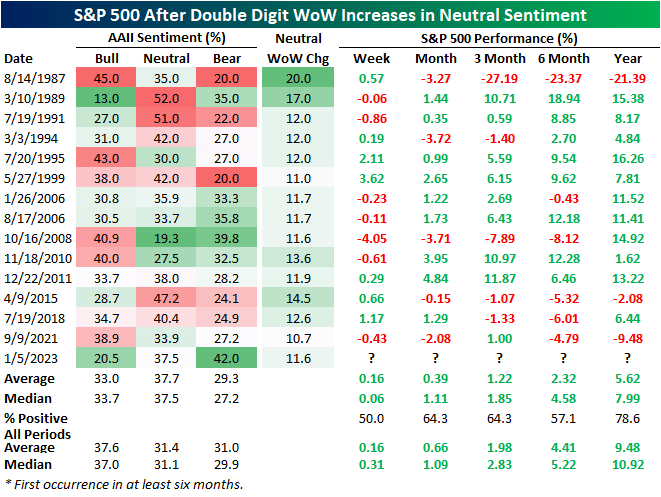 As the AAII survey continues to have an overarching negative tone, the same can be said for other surveys like the Investor's Intelligence and NAAIM readings. Combining all three of these into a composite, this week's reading was roughly 1 standard deviation below its historical average.
While that implies sentiment is extremely bearish, that is only in the middle of the past year's range. Additionally, we would note that this composite has been negative (meaning these indicators in aggregate are more bearish than historically normal) for a full year.
The only other time period since at least 2006 when that was also the case was in the 54 weeks ending June 2009.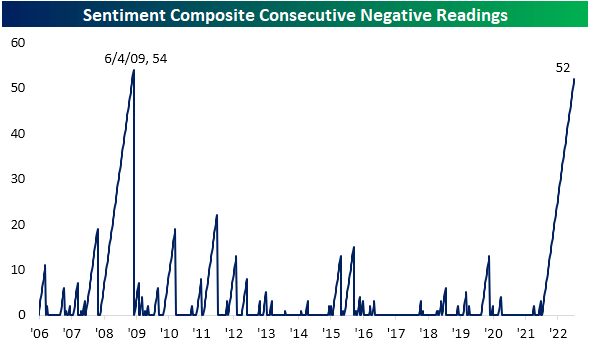 Editor's Note: The summary bullets for this article were chosen by Seeking Alpha editors.