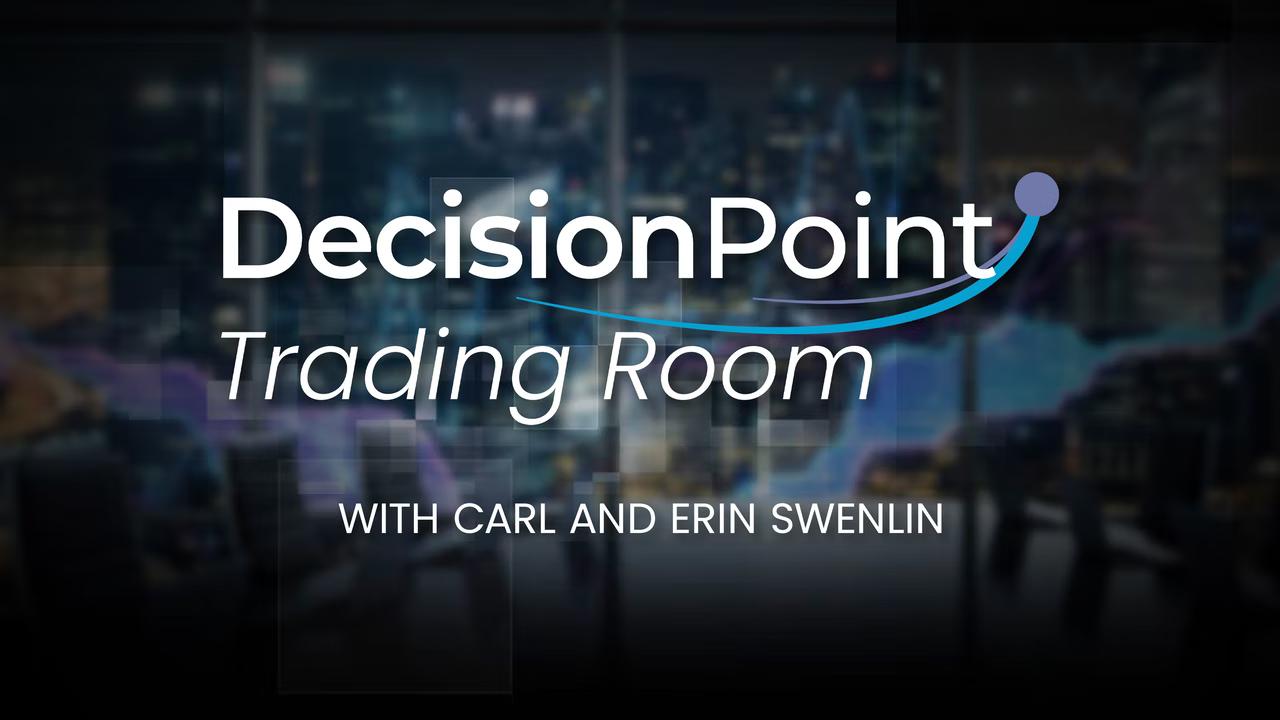 On this week's edition of The DecisionPoint Trading Room, Carl reignites his discussion on watershed events, showing us how the Hunt Brothers' attempt to corner the market in Silver also raised Gold prices to historic levels. Of course, we know how this ended… not well for investors in Gold and Silver, who weren't savvy to the changes in the chart. Meanwhile, Erin discusses the implications of numerous negative crossovers by the Silver Cross Index on nearly all sectors and major indexes. The two finish with a look at your symbol requests!
This video was originally recorded on December 19, 2022. Click this link to watch on YouTube. You can also watch this episode and other past episodes on the StockCharts on demand video service, StockChartsTV.com. Registration is free!
New episodes of The DecisionPoint Trading Room air on Mondays at 3pm ET on StockCharts TV. Past videos will be available to watch on demand. Sign up to attend the trading room live Mondays at 12pm ET by clicking here!
About the author:
Carl Swenlin
is a veteran technical analyst who has been actively engaged in market analysis since 1981. A pioneer in the creation of online technical resources, he was president and founder of DecisionPoint.com, one of the premier market timing and technical analysis websites on the web. DecisionPoint specializes in stock market indicators and charting. Since DecisionPoint merged with StockCharts.com in 2013, Carl has served a consulting technical analyst and blog contributor.
Learn More
About the author:
Erin Swenlin
is a co-founder of the DecisionPoint.com website along with her father, Carl Swenlin. She launched the DecisionPoint daily blog in 2009 alongside Carl and now serves as a consulting technical analyst and blog contributor at StockCharts.com. Erin is an active Member of the CMT Association. She holds a Master's degree in Information Resource Management from the Air Force Institute of Technology as well as a Bachelor's degree in Mathematics from the University of Southern California.
Subscribe to
DecisionPoint

to be notified whenever a new post is added to this blog!